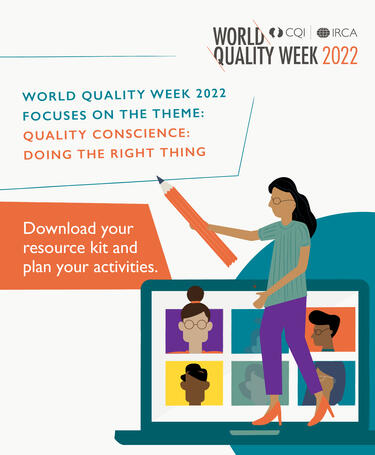 World Quality Week 2022 resources
World Quality Week 2022 is your opportunity to celebrate your quality achievements, and recognise those that use conscience in their decision making at every level. 
Theme: Quality conscience: doing the right thing
We have created #WQW22 resources to help you gain recognition for the great work that you do every day.
Show your support for World Quality Week 2022 by downloading your supporter logo, spreading the word about it on social media and organising events.
Webinars I World Quality Week 202