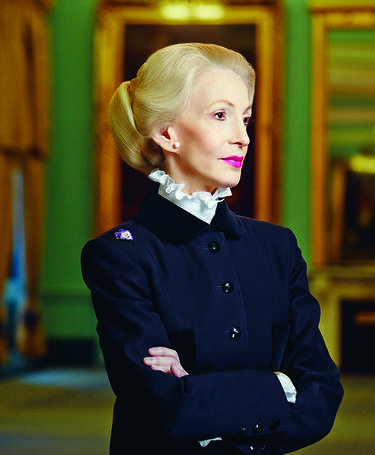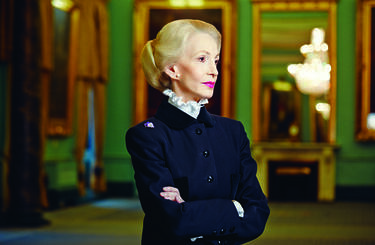 Published: 9 Aug 2016
In a new series focusing on senior managers addressing quality and leadership, the CQI asked Lady Barbara Judge, chair of the Institute of Directors, her views on the Competency Framework and her vision for business.
The benefits of a Quality Management strategy, as put forward in The CQI's Competency Framework for quality professionals, sets out five important aspects that should resonate with senior management: Governance, Assurance, Improvement, Leadership and Context.

Breaking down each part, to examine its relevance to modern business, the CQI began by asking Lady Judge what she thought of the framework as a holistic model for business?

BJ: "Everybody in an organisation is responsible for the quality of the goods and services it produces – from the chief executive to the cleaner. A holistic framework and clear company values may be one way to promote your commitment to the highest possible standards, but, at the end of the day it is the manner in which these values are put into practice that delivers concrete business results."

QW: If this is the main offering of the quality profession, in order to protect reputation and ensure a quality culture, what would you say makes it particularly attractive to businesses today?

BJ: "Motivated employees perform better, and putting them in an environment which encourages creative thought and allows people to challenge the norm is a good way to make sure a company is open to new ideas – from wherever they may come."

On Governance, an important issue that has been commented on a great deal since the financial crisis, ensures all organisational requirements are reflected in operational frameworks, policies, processes and plans, and these meet all stakeholder requirements.

QW: Are British businesses and directors following the thinking behind this approach?

BJ: "I have always believed that underpinning every successful company is a robust governance framework, inspiring and motivating leaders, and a healthy culture.

"At the Institute of Directors, we understand that box-checking does not make good governance. We keep a close eye on the role culture plays in affecting business outcomes.

"Even at companies which tick all the boxes, are beacons of a national industry and a byword for high-performance, like Volkswagen, things go wrong. It is often in scandals like the emission-rigging one that we find out whether the interaction between a company's culture, its senior managers and its governance structure is up to scratch."

On Assurance: this embeds a culture of assurance to ensure that policies, processes and plans are effectively implemented, and that all outputs (both internal and deliverable) are consistent with requirements.

Embedding a quality culture within the business through a strong business management system is key here.

QW: Do you think there is a good case for all British businesses to have a director of quality or chief quality officer on the board to achieve this strategically?

BJ: "Quality needs to be at the heart of an organisation – a staunch commitment to both integrity and enterprise in equal measure is a good place to start for business leaders trying to steer a ship through stormy waters."
Member only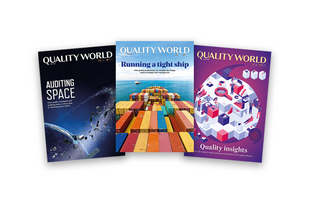 This article is free to access for a limited time only. Only CQI and IRCA members receive access to all content.
Get the full story

Enjoyed the article? You can find more stories like this in Quality World.