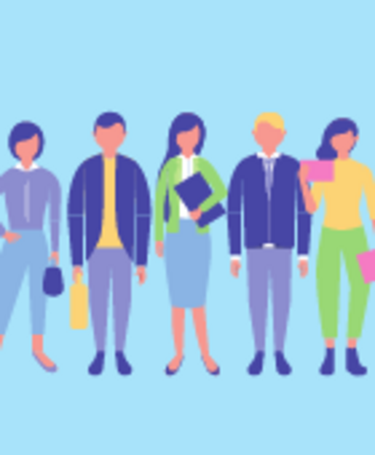 The benefits of the CQI mentoring programme in regrade
Published: 15 Jun 2021
Two CQI members who utilise the mentor programme have completed regrade. Abigail Cooper, CQP FCQI, Quality & Improvement Manager, Otis Elevators, regraded as a Fellow. She is also a mentor to Gaurav Bijlani, CQP MCQI, Production Test Equipment Manager, Hanover Displays Ltd, who applied for member grade under her mentorship. They discuss how mentoring support helped them with regrading.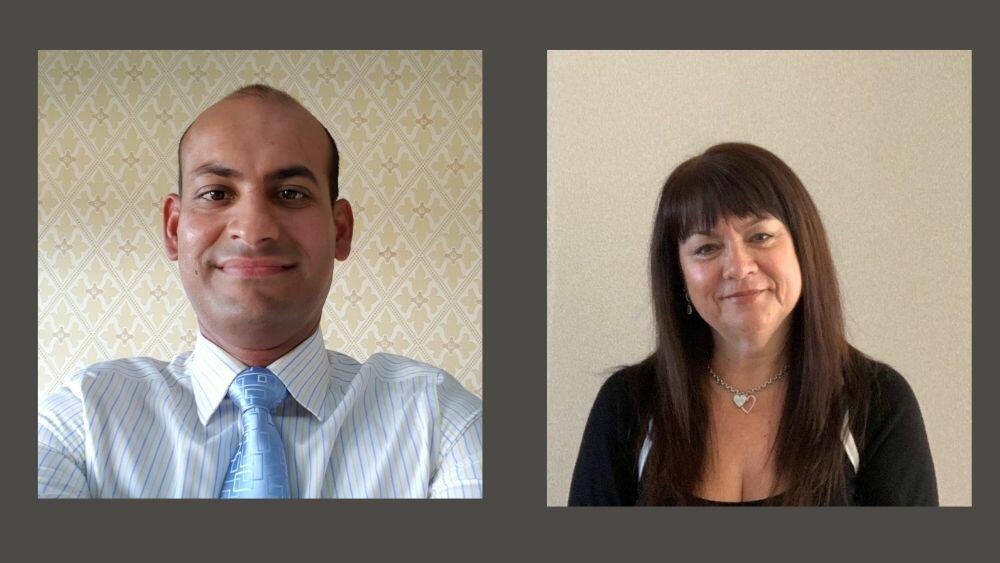 Why did you decide to join the mentoring programme and how did you meet?
Gaurav Bijlani (GB): The mentor/mentee programme is an ideal platform to meet like-minded professionals to learn and share knowledge. Initially, I was struggling with certain sections of the regrade process. I found two mentors, Abigail Cooper and Charlotte Bradley, on the CQI mentor platform, who helped me with different elements of the application process.
Abigail Cooper (AC): I think I heard about the mentoring programme via a CPD event. Having had mentors over the years and been a regular mentor myself, it was good to see the CQI begin a mentoring programme and I was keen to give back. Within a day or two of signing up, I had been approached by Gaurav and was keen to help him to progress his regrade application. The mentoring I received for my own regrade was via Suzanne Hill, Chair of the CQI Derby and Nottingham branch and whose events I often frequent. Suzanne approached me to say she was chairing a mentoring group specifically aimed at members wanting to become Fellows of the CQI.
What made you decide to apply for a regrade?
GB: When I was awarded PCQI, I aimed to regrade quickly. However, based on my experience, some members encouraged me to take that step sooner. I reviewed the CQI framework and started the process.
AC: I take my continuing professional development seriously, but I did not think I had sufficient experience to upgrade until I was approached by Suzanne, who asked if I wanted to join the mentoring group to apply for regrade.
What training and experience contributed to your successful application?
GB: I have gained invaluable experience by observing and working with some exceptional quality and manufacturing professionals. Carrying out internal audits helped me understand departmental processes and the need to review and update them. The BSI, IRCA and Institution of Mechanical Engineers certified training courses provided me with a better understanding of the requirements. I attended webinars, read professional magazines and books, and I felt confident to apply for Member status.
AC: Everything I do – from STEM activities, to being an advocate for the CQI and attending CPD events, to my work activities and being part of the mentoring programme. I'm also a big believer in formal and on-the-job training, as well as coaching and encouraging peers and colleagues to progress their own careers and professional memberships.
Abigail and Charlotte supported me throughout the process with timely and constructive feedback on the competency case studies, general encouragement and helping me with topics that I struggled with.
What advice would you give to other quality professionals who are looking to regrade?
GB: I would suggest:
Make a list of all your professional achievements.
Identify case studies for each competency by mapping it against the framework.
Contact the membership journey team.
Check the CQI website for information.
Join your local CQI branch.
Connect with like-minded people.
Find a mentor using the CQI mentor programme.
Plan your application process by gathering objective evidence.
Follow the situation, objective, action, result, aftermath (SOARA) structure to write your case studies.
Discuss your application with an independent reviewer and improve it through feedback.
Ask your support network for guidance.
Complete the context competency case studies last.
The process will be easier if you find a driven and understanding mentor.
AC: Find a mentor who can guide you through the process and provide peer reviews of your evidence. Making use of the matrix – which compares the competency framework to your submission – will quickly identify any gaps or weak areas. Think about what you have achieved personally, professionally and through volunteering, then utilise it across the criteria.
How did the mentoring programme support you with the regrading?
GB: Abigail and Charlotte supported me throughout the process with timely and constructive feedback on the competency case studies, general encouragement and helping me with topics that I struggled with. We set realistic timescales and a submission date well in advance, and I submitted on the date.
AC: It was a huge help to have a mentor for this regrade. The coaching style of my mentor Suzanne and clear steps in the slide deck provided made the process easy to follow. The matrix Suzanne provided was also a key aid.
What does this regrade mean to you and how will it benefit your career?
GB: Since I am now required to keep a continuing professional development log, it would provide me with a structure, a platform and opportunities to further my career along with plenty of learning opportunities and in the process meet subject matter experts.
AC: I'm incredibly proud of achieving the Fellowship grade as I feel it's important to be part of a professional body, not only for one's own career and reputation, but also in terms of professional representation at senior leadership meetings and events. It demonstrates to others that I have continued to learn about quality and use what I learn. For myself, it's pride in my professional standing but it affords me the opportunity to coach, mentor and support other quality professionals.
What are your professional plans for the future?
GB: I would like to regrade for the Fellow at the Institution of Mechanical Engineers and a Fellow at the Chartered Quality Institute within the next three years. I would like to mentor a quality professional, assist in STEM activities, contribute to a local CQI group and continue to learn new skills to remain relevant.
AC: I would like to continue to grow and learn, undertake more voluntary work for the CQI and continue to be an advocate by encouraging others to become members and support the CPD events. I would like to take my quality knowledge and expertise to other sectors and take up a role abroad.