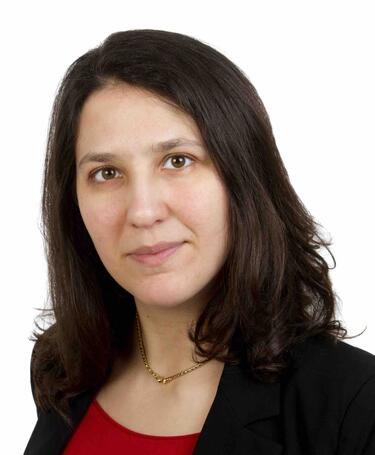 Bouncing forward in the wheel of life: how to face disruption and create balance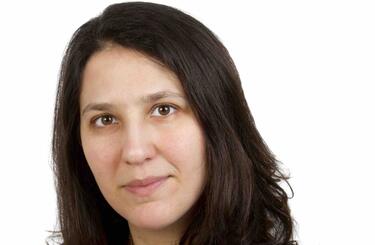 Published: 29 Apr 2021
Eva Provedel, Leadership Coach and Trainer at Go Mind in Motion Limited, and author of two recent books on resilience, explains the importance of a positive mindset and balance on quality of life.
"Resilience is knowing that you are the only one that has the power and the responsibility to pick yourself up," said Mary Holloway. Little did I know how relevant this quote would become for me personally and how disrupted lives would be on a global scale.
Facing disruption
When Covid-19 hit, my work, which involved travelling around the UK to teach people about leadership, communication and coaching, dried up. Suddenly, there were no prospects and society had dramatically changed.
It was at that point, in the hardest of times, that I was able to tap into my creativity, resources and, in a very important way, into my network. I teamed up with Hyacinth Fraser, who is now my business partner and co-author. We decided to write a book on resilience that would help us become more resilient ourselves.
Bouncing Back: 107 Tips To Become More Resilient came to life during the first lockdown. This accomplishment not only gave me a reason to be proud of myself, but it also taught me some powerful lessons on resilience:
There is power in leaning onto each other and doing things together. We are not alone!
Mindset is everything: it is about telling ourselves a powerful story, overcoming self-limiting beliefs and motivating ourselves from within.
There will always be ups and downs, but know this: you are wired to face challenges, because it is something you have prepared for your whole life.
This set the scene for our second book, My Little Book of Resilience: 365 Daily Inspirations, which we wrote in the next two lockdowns. We quickly realised that practising resilience once in a while was not enough, especially at times when we could not see an end to the disruption, so this book offers insights and inspirations that flow into a daily practice for every day of the year.
This elasticity, coupled with a positive mindset and a strong will to 'get through this', led to more creations: the establishment of our start-up business, Go Mind In Motion; our online courses, where we bring to life our tools and techniques for resilience; and a plan for new beginnings – a ray of light that brought hope and excitement. This was not just about survival, but about finding ways to thrive.
I went from bouncing back, to bouncing forward. I was suddenly cast into unknown territory, with more time on my hands than I could ever have wished for to think, reflect, create and act, starting with some powerful questions: How did I envision my life from now on? How could I help others with the same challenges? This was only the beginning.
Here are two reflective questions for you: How did you face the past year's disruption?
What helped you during these difficult times?
Make a note of your strengths: what kept you going, what you relied on, and the internal and external resources you were able to tap into. Don't forget to celebrate your successes.
Give yourself permission to envision how you want your future to be and to pursue your dreams.
Creating balance
Thankful for the extra time, I started reflecting on my own balance. What kind of quality of life did I want for myself in the future? What did that balance look like?
"Learning & Motivation", one of our nine Pillars of Resilience, was key to my mental sanity. Every day I would learn something new about writing a book, finding readers, creating online courses, marketing, podcasting, running Facebook live events, creating new material, finding our ideal clients, and running content rooms on the social media platform Clubhouse.
"Support & Community" was another huge source of resilience during this time. I found myself getting to know my business partner and enjoying long calls about our vision and plans for the future. I also reconnected with old friends who had taken different paths in various parts of the world.
The other Pillars of Resilience are:
"Self-reflection & Awareness" – to be able to consciously create positive change in life.
"Taking Charge & Action" – the crucial moment when we go from thinking to doing.
"Goals & Mindset" – because it all starts in our heads.
"Mindfulness & Listening" – a guide to slowing down and tuning into self.
"Reframing & Visualising" – to focus our attention on what serves us.
"Wellness & Self-care" – to lead a healthy lifestyle.
"Appreciation & Celebration" – to remind ourselves of how far we've come.
Wheel of life
One of the tools we talk about in our books is the Wheel of Life. This is a wonderful reflective tool that can give you a "screenshot" of your life right now: work, finances, love, health, environment, family and friends, personal growth and so on. When you look at it, ask yourself the following questions, and, if you wish, rate your satisfaction level from 1 to 10:
In which areas do I spend most of my time?
How has this changed during the pandemic?
Which areas am I most satisfied with and why?
When I think "quality", what does this pie look like to me?
Are there areas I am neglecting?
Which areas would I like to improve?
What changes do I want to facilitate in these areas?
What SMART goals do I want to set for myself?
What are the next steps I want to take, no matter how small?
If there were one key action to bring it all into balance, what would it be?
Thinking about balance and the quality of life that you want is a great opportunity to ask yourself some big questions, review where you are at and make plans for a future on your terms.
Building resilience
Here are 10 steps that can help you build your resilience in these difficult times:
Reconnect to your values and purpose.
Set meaningful, SMART goals.
Strengthen your mindset and commit.
When you fall, pick yourself up and learn from your mistakes.
Listen and focus.
Maintain flexibility and adjust your course as needed.
Seek feedback and perspective.
Keep going tenaciously and let go of what doesn't serve you.
Be kind to yourself and appreciate yourself.
Enjoy the ride!
As Steve Jobs once said: "Stay hungry, stay foolish." Give yourself permission to envision how you want your future to be and to pursue your dreams. Often, it is in the most difficult moments that we discover our best traits.
Now that you've read this article, here's one final question: What are the first three steps you're going to take to build your balance and become more resilient?