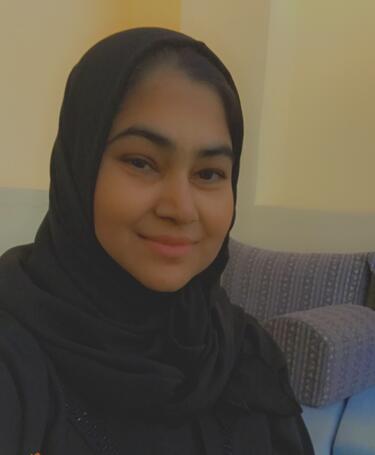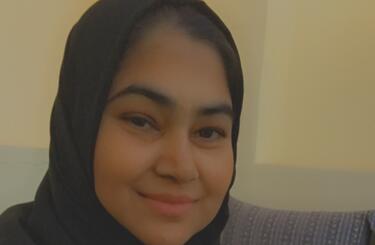 Published: 19 May 2021
Raffat Khatoon Mohammed, CQP MCQI, ISO 9001, 14001 and 45001 Lead Auditor at Qatar Primary Materials Company (QPMC), explains how 'engagement of people' helped QPMC to overcome staff and skill shortages during the Covid-19 pandemic.
There is no pause button when you are a key construction materials supplier in a country that is due to host the football World Cup in 2022. Before the pandemic brought the world to a standstill, Qatar Primary Materials Company (QPMC) was doing well, with great management direction, a customer-focused approach, an emergency action plan and a business continuity plan.
QPMC is a government entity that was established to ensure consistent supplies of building materials to the local industry. It imports primary materials, such as gabbro, limestone and cement, via its loading port; and produces recycled aggregates, washed sand and dune sand for the construction industry – materials that are needed to help the country achieve the Qatar National Vision 2030. The aim of this vision is to transform Qatar into an advanced country by 2030, capable of sustaining its own development and providing a high standard of living for its population and future generations.
As well as managing new health and safety concerns, the coronavirus forced QPMC to adapt and deal with:
Limited access to construction sites and offices due to working from home.
Hindrances to recruitment from overseas, including network issues during online interviews and challenges being faced by immigration.
Partial closing of certain loading ports. Some vessels had to be quarantined, and some loading ports were closed or working partially, or working with limited manpower rules on certain vessels. QPMC imports our construction material, so this led to supply chain issues and shortages.
Changes in the conditions of entry to and exit from the country.
Psychological distress and inconvenience in the business continuity process.
Quarantine and limited mobility, which caused huge periods of time to be lost.
Like any other country, we had to adjust our lives as Covid-19 demanded. We cancelled vacation plans, worked from home where possible, worked long hours, brainstormed, followed the news, all to make business work and pulse. When QPMC workers tested positive for Covid-19, they and those they had come into contact with, had to quarantine. This resulted in us having staff shortages and racing to meet deadlines.
Taking action
If you are in a top management position, knowing your employees inside out is the road towards successful evaluation of how engaged your people are; this includes knowing their hobbies, their skills, the best motivational push that can be applied, their area of interest to work and with whom to work.
Relationship building is an essential skill to master the engagement of people, as well as creating bonding and an open-door environment. You must work to motivate your people towards a common goal that is aligned to the main goal of the organisation.
In order to help overcome the staffing challenges caused by Covid-19, our top management decided to activate the QPMC's business continuity plan and apply the third quality management principle, 'engagement of people', to manage the potential shortage of staff and skills.
Participation of top management in the plan was key, and it was essential to have their active involvement in every decision, better planning, engaging the right people to perform the right tasks and decision making.
Our CEO, Essa Ali Al Kaldari, introduced a staff training plan to upskill existing colleagues, so that the employee benefits from learning and developing his own skills, and the company benefits by utilising such skills. This is especially valuable in a pandemic, where there is a risk that a part, a group or a unit may shut down due to positive cases and close contact quarantine.
Some of the benefits of this plan were:
increased productivity
improvement in flexibility
cost effective
time saving
enhanced learning and development
an improved ability to deal with chaos
increased interest in work
improvement in resilience.
A risk-based approach was initiated by the Business and Operations Director, Moawia Dafaalla. This included identifying risk and opportunities on a weekly scale; planning actions to address them; implementing them in a quality management system (QMS); and evaluating their effectiveness.
The benefits of 'engagement of people' in your QMS
There are several other benefits to the engagement of people approach that deserve to be mentioned, such as:
improved customer confidence and satisfaction
well-managed supply chain (even when the borders were not operational)
trained workforce
well-managed task force
24/7 productivity
assured quality of products and services.
I would highlight that people are the most important element in a high-performing, successful enterprise. Work on improving their skills, engagement and involvement, bring them to a common goal and motivate them to do better. Some of QPMC's staff engagement innovations led to some notable successes, such as one million hours achieved in 2020 without Loss Time Injury; the port team achieving a high discharge rate in a given month; and previously unskilled workers handling a tally clerk's job, to name a few.
Remember, it is the foundation that holds the building.