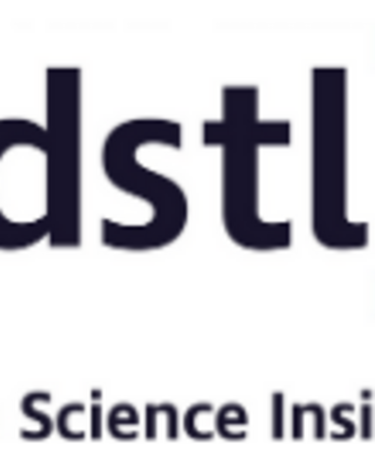 Resilience at the heart of the nation's defence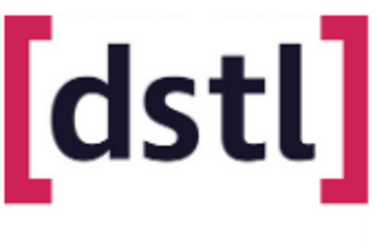 Published: 7 Apr 2021
Lisa Taylor, CQP MCQI, Corporate Quality Manager at Dstl, explains how the organisation's resilience planning meant it was able to pivot quickly to remote working and continue to support government and its existing customers in the UK's response to Covid-19.
What major changes have been made to the organisation since the pandemic began?
The Defence Science and Technology Laboratory (Dstl) delivers high-impact science and technology for the UK's defence, security and prosperity. Dstl is an Executive Agency of the Ministry of Defence (MOD) and serves a broad range of customers across the MOD, the Home Office, government departments and international partners.
At the start of the pandemic, Dstl responded rapidly, which led to the majority of our workforce working from home. Where this was not possible, we quickly put in place risk assessments and controls that would allow our people to work safely on site. We supported the government's response to Covid-19, providing analysis and advice, and setting up the Defence Covid Laboratory.
We set up a new sub-committee of our Executive Management Committee, which helped us to interpret and communicate government guidance, prioritise our own internal response and business continuity arrangements, and develop and manage a new set of Covid-related risks to sit alongside our Corporate Risk Register.
Dstl already had the capability for staff to work from home; however, at the start of lockdown we experienced challenges due to the number of people working from home, requiring us to be innovative in our approach to home working, staying in touch with colleagues and communicating with customers and stakeholders.
A bespoke Covid-19 page on our Business Management System enabled us to communicate policies, processes and guidance, together with temporary instructions with concessions (where appropriate), enabling our people to continue work activities, as well as engage and collaborate with interested parties.
How did Dstl support employees with remote working?
Our Executive Team made the wellbeing of our people a priority. Dstl already had an Employee Assistance Programme, but during the pandemic our senior leaders:
reviewed working arrangements in line with parental and carer responsibilities
arranged to have workplace equipment available to those working from home
produced short videos to suggest alternative ways of finding new routines while working remotely
produced personal blogs to emphasise understanding of the unprecedented working environment.
Additionally, team leaders took opportunities to conduct regular remote check-ins with their teams to understand challenges and discuss potential coping mechanisms. Teams created virtual chat rooms to maintain morale and generate a social environment.
Has the quality structure changed much as a result of Covid-19?
While the structure of our business and how we deliver quality has not changed, we have made temporary changes to a number of policies and processes across four of our key value chains:
delivering
managing people
managing health, safety and environmental protection
managing assets and sustainability
These changes have enabled Dstl to prioritise customer deliverables in a safe and secure manner, while supporting our people on and off site.
How did Dstl ensure it could continue to support customers during the pandemic?
Dstl managed to deliver the work we committed to before the pandemic, plus all the Covid-related support requests. We established a new process for collating and triaging requests for Covid-19 support. We used existing processes for managing changes to our current programmes of work, in response to changing customer needs or where Covid-19 prevented us from delivering specific requirements. We identified work that could be delivered from home more easily and postponed work that could not be delivered.
The national effort to combat Covid-19 saw unprecedented cross-government scientific collaboration. Dstl has been one of the organisations at the forefront. Our staff have been seconded and embedded across government, providing impartial scientific advice spanning research, operations, analysis, data modelling and much more.
For example, when the Department of Health and Social Care struggled to source adequate face mask testing spray solutions to test face masks for medics, it approached Dstl for help. Dstl also created the Defence Covid Laboratory, providing the MOD with an independent Covid-19 testing capacity for military personnel.
"As part of our resilience framework, Dstl already had business continuity plans in place to deal with crises of this nature, including a plan for how we would respond to a pandemic flu."
How have your supply chains been affected?
The risks to our supply chain were captured in a new corporate risk. We worked with our prime contractors to understand the risks and fragilities in their own supply chains, which also enabled us to implement mitigation activities, including sourcing alternative suppliers and introducing early payments to suppliers.
Has the business invested in any digital technology?
Prior to the pandemic, Dstl had already invested in its digital capability and was able to flip the IT quickly from serving a workforce based at our core sites to a remote workforce.
How will this tech help the organisation to be sustainable in the future?
Our investments in technology have built in significant levels of resilience. However, we are now looking at a more focused approach to collaborative services in order to manage productivity in the context of remote working and a distributed workforce.
How is the company leading its workforce through these rocky waters?
The Executive Team and Senior Leaders have created frequent communication opportunities. Through a mixture of blogs, video messages, all staff dial-ins and divisional dial-ins, staff have been updated and provided with opportunities to ask questions and provide feedback.
What business continuity plans do you have to keep the business going during and after the pandemic?
Dstl already had business continuity plans in place to deal with crises of this nature, including a plan for how we would respond to a pandemic flu. At the start of the pandemic, Dstl's Crisis Management Committee dealt with the rapidly changing situation. They were then replaced by a Covid-19 Sub-committee who continue to respond to and plan for changing requirements on a weekly basis.
Dstl's primary focus is to protect its people, therefore provisions in line with government restrictions and tiered arrangements have enabled us to continue our collaborative working with external regulatory bodies.
The pandemic has prompted us to look at better ways of working for the future, recognising that flexibility is key to being resilient, whilst still being able to deliver customer and business needs.
What do you think the new normal will look like for the quality profession post-Covid?
The pandemic has been a challenge for quality professionals in Dstl – from how to conduct internal audits and other assurance activities remotely, to how to organise external audits in an effective way while keeping people safe. This has required some creative thinking and an acceptance that this is a new normal.