​Managing Change and Continual Improvement
Course code
Duration
Category
Type
Level
This course provides practical skills development in the management of change within the context of process management and improvement, the capability of leading teams in the development of their improvement approaches and the ability to facilitate the management of the associated changes.
Who is it for?
This course is designed for those who are practising in quality and aspire towards middle management.
Indicative course content
Process management overview:

Relationship between standardisation, performance management and continual improvement.
PDCA
Prioritisation of improvement activities and targets in line with organisational strategy and needs
The use of data and metrics in process improvement

Management techniques for continual improvement:

Understanding the impact of localised process improvement on the larger organisational system
Structure and use of a method of problem solving, such as 3C, 8D and A3
Process review – agendas, roles and outputs
Process waste (Lean 8 Wastes descriptions and typical examples)
Visual management – use of visual management in identification risks, opportunities and improvements, and tracking of the resulting action plans

Overview of improvement methodologies (approaches) and their application:

Improvement cycles (DMAIC and PDCA)
Lean
DMADV
Total Quality Management
Kaizen
Innovation
Reorganisation

Roles in change management:
Key improvement techniques:

Identification and elimination of process wastes
Identification of causes of variation and variation reduction

Approaches to building readiness for change: stakeholder, process owner, process manager, process operator, planning and influencing:

Kübler-Ross change curve
Kotter and Schlesinger resistance to change approaches
Construction and use of a stakeholder matrix (for example, simple four box with power vs interest) and the process to identify, prioritise and develop plans for stakeholder engagement

Effective communications and visual management:

Charters
RACI
Communication plan/matrix
This course includes a one-hour multiple choice examination.
Find this course
Search our database of global Approved Training Partners to find this course in a location near you.
Click on the links below to view the related courses at foundation and professional level.
Are you a training provider interested in running this course? Contact us for a course specification.
Register your interest in CQI and IRCA Certified Training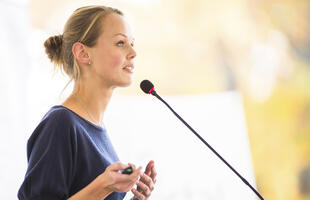 Register your interest and when new auditing and quality courses become available via our Approved Training Partners, we'll let you know.
Find this course
Search our database of global Approved Training Partners for this course in a location near you.