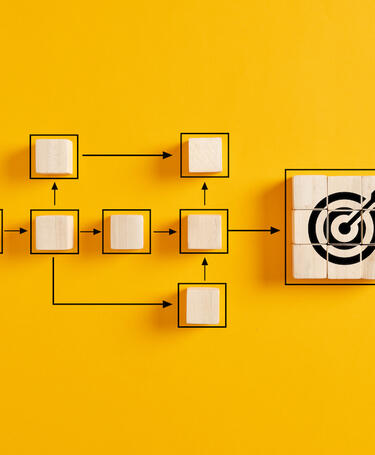 Adopting a business management system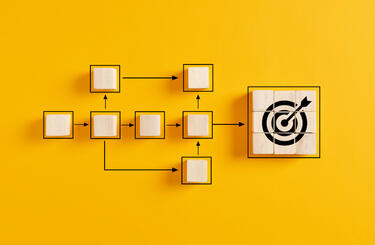 Published: 9 May 2023
Roy Rogers CQP MCQI explains the process of implementing a new business management system at Enigma Industrial Services.
Providing safe environments for our people and visitors across all our sites at Enigma Industrial Services (IS) is the number one priority for the organisation. However, demonstrating our commitment to having a strong and robust quality, safety, health, and environment (QSHE) management system is essential – and at the heart of our business.
The previous Enigma-IS management system was built around the standard management pyramid. This had evolved over time, combining various approaches, to enable compliance with legislative and company requirements. However, the resulting system had become difficult to manage and navigate.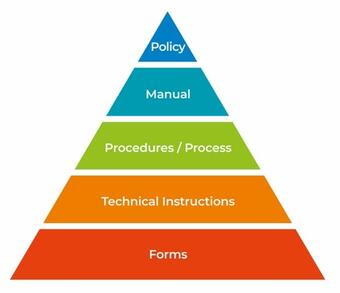 Standardisation, optimisation and simplification
The natural evolution of the organisation challenged the business to standardise, optimise and simplify (SOS) the management system, moving from procedures to process maps. The process maps are primarily the company approach to quality management, and were based on business software company Triaster's Business Process Management (BPM). This provides a framework that is used to create visual representations of work processes, showing the relationship between the various steps and inputs to produce an end-product or service – for example, processing a purchase order through to invoice payment.
Other purposes of developing process maps include:
standardisation of processes;
optimisation of resources achieving maximum efficiency;
simplification of process management, achieving enhanced communication, compliance, and internal audit.
There are many types of process maps, including: top-down/side to side or swim lanes, deployment, and detailed.
Top-down process maps show the steps of a process, clustering them together in a single flow.
Deployment process maps are a top-down process map expanded to include who is performing each task.
Detailed process maps are an expansion of both the top-down and deployment process map, showing as many details as possible, including definitions, legislation and additional notes.
"Throughout the development period, it was essential that the subject matter expert working groups adhered to the maxim: 'write what you do, do what you write'."

Roy Rogers CQP MCQI, QSHE and Energy Director at Enigma Industrial Services
Enigma business management system project
The BMS Project Steering Group developed the Enigma strategy and timescale, conducted research into an appropriate system with Triaster, and established the project plan. To ensure the BMS Project was sustainable and reflected the business, various subject matter expert working groups were identified.
The main high-level steps in developing the process maps included:
Identifying the processes for each function/department/trade discipline;

Gathering information on the who, what, where and when;

Developing the process map(s), using guidance provided;

Reviewing the process map(s) to identify any improvements and/or efficiencies;

Developing the Triaster format process map(s); and

Reviewing the process map(s) collectively.
Throughout the development period, it was essential that the subject matter expert working groups adhered to the maxim: 'write what you do, do what you write'. Consideration of the main high-level steps reduced the potential risk of gaps in the process mapping development and assisted in achieving the buy-in/commitment from those affected by changes.
Implementation phase
The implementation phase was a complex process, which included five phases. In summary, these were:

| | | | | |
| --- | --- | --- | --- | --- |
| Project start | Design | Build | Test | Go-live & support |
| Initial BMS requirements | Ensure system aligns to current integrated management system, success indicators and performance measures | Build the solution | Test the solution(s) | Communication and roll out solution |
| Review BMS process | Design solution | BMS configuration. | Prepare users impacted by the solution | Resolve issues |
| Finalise task resource schedule | Reporting needs | Design and implement operational readiness tasks needed to use the system and follow business at go live | Develop training materials | Provide post GO-Live support |
| Deliver BMS project kick off | Define the project scope, budget and timeline | | Conduct training | Ensure BMS use and adoption |
| | | | Communication and support post go-live | Internal audit and corrective actions |
| | | | | Continual improvement |
To ensure the BMS Project implementation was managed effectively, a Gantt chart, or project plan, was developed and implemented, covering each phase and further sub-tasks, identifying outline of deliverables, task due dates, roles and responsibilities.
Challenges
Leading Enigma-IS through successful change wasn't easy, but we discussed, listened and learned lessons from interested parties. Participants offered invaluable insights on what works when implementing change and, perhaps more importantly, what does not.
As well as developing and implementing the Gantt chart, as outlined above, other
considerations included:
Clear strategy and plan;
Recruitment of subject matter experts (SMEs) to lead process-mapping exercises;
Appropriate, prioritised, and balanced workflow;
Integration within existing processes and teams;
Ongoing training and mentorship;
Giving freedom and opportunities to explore SOS techniques.
To further reduce the challenges and mitigate risk of the unknown, a robust communication and consultation plan was developed and implemented. This included:
Regular emails to all IT users to inform and countdown to launch;
QSHE & Energy bulletins with further information of the project and format of the BMS and process maps;
A face-to-face presentation, supported by Microsoft Teams conference calls;
Bitesize training modules – seven short videos explaining different aspects of the BMS, structure, use, and behind-the-scenes management;
Board report updates
Business unit reports;
Enigma-IS Insight magazine articles, distributed to all employees via email and/or posted copies.
Benefits of the business management system
Leadership – the availability of the Enigma-IS BMS to all users allows everyone to equally understand the Enigma way of doing things. In turn, all employees can lead with confidence, knowing they are following the right path.
Efficiency – the visibility of business processes gives the opportunity to work efficiently, with each task executed the way it was planned and designed. Problems/inefficiencies are overcome in a structured way, ensuring they are handled appropriately and in a consistent manner.
Agility – the company is constantly faced with the need for change because of market demands, the emergence of new industry best practice and legislative developments. The key feature of the BMS is that it facilitates the design of processes that are flexible.
Compliance and transparency – the BMS integrates compliance into the process life cycle, ensuring transparency and visibility to interested parties.
Customer focus – with leaner processes and increased productivity, employees are better able to focus on our clients. The BMS brings interested parties and technology together in a way that increases customer satisfaction.
Continuous improvement/sustainability – the BMS process maps are continually improved, adapting to changing organisational conditions so that they can deliver the expected results. This adaptation is achieved by maintaining control and managerial oversight.
Implementing a BIM numbering system
A required format for standardising drawing numbers is set out in BS EN ISO 19650. Here, Andrew Ward CQP MCQI explains how to implement a building information modelling (BIM) numbering system.
Quality World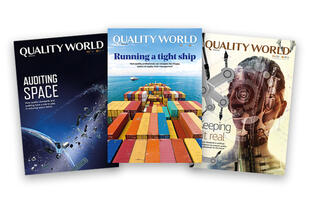 Get the latest news, interviews and features on quality in our industry leading magazine.
Quality 4.0
Digital transformation is challenging the quality profession and its traditional principles, practices and tools
Become a member
Take your quality career to the next level by becoming a member of the CQI or an IRCA Certificated Auditor.