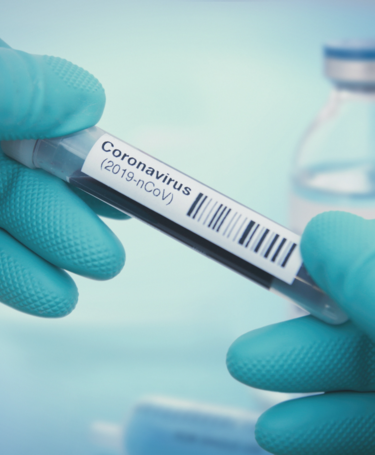 Keeping up with supplier demand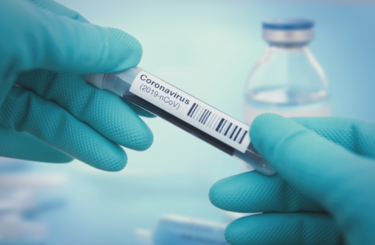 Published: 4 Jun 2020
As the coronavirus pandemic continues, Jennifer Feasby, Quality Manager at Hart Biologicals, UK, speaks to Daniel Moore about how the company has continued to supply In Vitro Devices to customers, while tackling the challenges and threats posed by Covid-19.
Daniel Moore: What are your day-to-day responsibilities at Hart Biologicals?
Jennifer Feasby: My role is to oversee the quality assurance (QA), quality control (QC) and regulatory departments, which work closely together to ensure quality, progress and compliance of all products made by Hart Biologicals. The organisation provides a wide range of off-the-shelf Platelet Aggregation reagents and Coagulation Controls, including PT-INR kits such as Manchester Capillary reagents, Light Transmission Aggregometry (LTA) and Multiple Electrode Aggregometry (MEA) kits. We also provide a bespoke service, working with clients anywhere from initial research and development, through to product design, production and registration of products.
One of my primary responsibilities is carrying out batch release of product, which involves ensuring the specifications, production criteria and quality control testing of In Vitro Devices (IVDS) meet all the necessary standards and requirements, before they're released to the NHS and our other healthcare customers. We want to ensure that all of the IVDs that leave the site are safe, effective and of the highest quality for our customers.
DM: How have you and your quality team adapted to new working environments/ways of working during the coronavirus?
JF: The department has always been close-knit and have benefitted from being based together on-site in adjoining offices and labs. In line with the government guidelines, anyone who can now carry out their work from home is being asked to do so. We support this fully in order to reduce the spread of the virus and to reduce the risk to those who must remain on-site due to the nature of their work.
At present, we have several large projects running such as the move to the new in-vitro diagnostic (IVD) regulations and a move over to a more adaptive electronic quality management system (EQMS) to support company growth. Using software such as Zoom and Teams, we have been able to keep disruptions to a minimum within the business.
The testing of our products has been continued by our dedicated Quality Control (QC) team, who are testing products on-site while adhering to the two-metre separation rule, and increasing the amount of handwashing and cleaning in the area.
Both home and on-site staff have faced new challenges. Working as a close-knit group in two neighboring buildings, we have always been able to talk to everyone within the company and discuss any issues or upcoming challenges. To maintain good communication, we have been using various software such as Microsoft Teams and Skype. Using those web applications for remote working has allowed staff to work from home or on-site, while raising any questions or concerns with their teams and departments.
Not being able to see our clients in person has meant we are now being audited remotely, and a lot of work has gone into making sure that clients can still have easy access to any information they need, and that audits are not postponed. This is quite new to us, and we have utilised our remote access to documentation, video conferencing and video feeds to allow clients to see what is happening within our site, and providing them access to all the relevant information they would normally see during an on-site audit.
It is rewarding to see the staff at Hart Biologicals work so hard together to ensure that the products used in healthcare settings to monitor and diagnose blood clotting and platelet aggregation issues are still being supplied to hospitals and healthcare facilities across the world.
DM: Has the coronavirus affected any products/lines? If so, how is Hart Biologicals tackling this issue and continuing to mitigate risks to its supply chain?
JF: At present, no products or lines have been adversely affected by the coronavirus. This is partly in thanks to the excellent forward planning of our production department, ensuring that our critical components are in stock and that essential orders can still be filled. Hart Biologicals took very early steps in securing our supply chain to prepare for the situation with Covid-19.
All orders within the current lockdown period have been fulfilled, and all new orders are on track to be delivered on time and in full. We have been working closely with our suppliers to ensure the availability and ability to transport raw materials and will continue with daily updates to assess the situation as it develops.
DM: What challenges have you encountered in your role during the coronavirus and how have or will you overcome them?
JF: The greatest challenges have been the fast-paced changes brought about by the virus and the development of government guidelines. Planned fortnightly coronavirus meetings quickly became weekly, then daily to ensure the information we were passing on to our staff and customers was the most up-to-date.
Both customer and internal meetings have been replaced with online solutions. This meant ensuring that all staff working from home and on-site could connect securely to files and to each other. This was set up quickly and efficiently to avoid interruptions to daily work tasks.
With the products we manufacture being critical to patient management – especially within the NHS – we have remained open for business.
We are constantly striving for increased staff safety during this time and our employees have adapted quickly to the mix of on-site and off-site working, while showing real resilience in the face of adversity.
DM: What lessons have you learned so far and how are you and your Quality Team planning to continue delivering high quality products/services to healthcare customers?
JF: The greatest lesson I have learned is that we can truly rely on our team. As for everyone, this has been a difficult time, and new practices have had to be put in place quickly and effectively, so that we are able to continue supplying the NHS.
This would not have been possible without the willingness of the team to throw themselves into this new working environment. Some points which have helped us to continue to function well have been:
We all have the same goal – patient safety. This has made decision making and prioritising much easier.
Regular communication is essential. Things can change so quickly, and it is easy to assume that people are all on the same page. When we are not face-to-face, it is essential to make sure that people have understood what has been discussed clearly.
Understanding what each person is doing and what they can do to help. Whether that is being on-site to fulfil an essential role or working from home to contain the potential spread.
Flexibility. We are all still working to a plan, but that plan may be adjusted daily or twice-daily to make sure products can leave our site.
Keeping positive. This situation will pass, and there is a lot we can learn from what has happened.
For more stories content on Covid-19, visit: quality.org/content/coronavirus