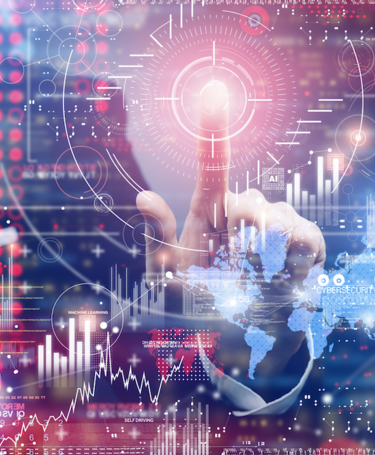 The new normal for remote audits
Published: 8 Jun 2020
Amy Schewe, CQP PCQI, Quality Manager at Thin Metal Parts in Colorado Springs, US, explains how remote audits can help auditors with conducting successful audits during and after the coronavirus pandemic.
As the Covid-19 pandemic turns the world upside down, we are all forced to define a new 'normal'. For businesses, that might mean staggering schedules, setting up home offices and providing personal protective equipment (PPE) to staff. With this global crisis, most people have changed their priorities, and what used to be important might not be anymore. While this is understandable, it is important that activities aimed at evaluating and maintaining quality management systems (QMS) continues, including quality audits. So how do we do that? Remote auditing could be a solution.
Remote auditing is conducting audits using electronic means for communication, reviewing audit evidence, conducting meetings and everything else involved in a proper quality audit. Teleconferencing, screen sharing, video conferencing and file sharing are some technologies that are currently being used in remote auditing. Remote auditing isn't a new concept. In Annex A of ISO 19011 – Guidelines for auditing management systems, Table A.1 describes auditing activities that can be conducted remotely with or without human interaction. It only requires some adaptability by using other communication methods such as email and telephone calls, as an alternate to in-person contact. Another suggestion would be using FaceTime or another video platform to perform facility tours or process audits with clients.
There are several advantages of remote auditing, to both businesses and auditors. They include: saving money relative to travel expenses, meals and hotel stays; global auditing opportunities – when auditors do not have to travel, they can provide more flexibility to clients in audit scheduling; the time saved from not having to travel to difficult-to-reach sites enables auditors to concentrate solely on the audit, increasing their productivity and the audit content (eg observations and findings).
Challenges with remote audits
Of course, there are challenges when it comes to remote audits, mostly for the auditor. Some companies, for example, may not have access to the technology that they need to carry out an effective, remote audit. Auditing processes, for instance, those in manufacturing, may be more difficult and might not be representative of the actual process.
Remote auditing would not be a good choice for:
Third party audits for companies that are not yet certified.
Companies with a history of compliance issues.
Auditors that have no familiarity with the auditee.
Companies where documentation is primarily hand-written or hard copy, and electronic copies are not available.
Critical industries, such as food or medical devices. A partial remote audit could be conducted though.
There may be a lack of availability or attention from the auditee without in-person contact. Meanwhile, inexperienced auditors may have difficulty performing a proper audit remotely without the supervision of a more experienced auditor in their team.
There are some potential solutions for remote auditing challenges. For organisations that do not have many options relative to technology due to cost, there are several apps that are free to download such as Microsoft Teams and Skype. Connectivity may be an issue, so testing this prior to the audit is highly recommended.
As a contingency, documentation can be shared between the auditor and auditee by using Dropbox or they can be emailed using encryption. If process audits are necessary and must be done remotely, video chats can be conducted on mobile phones, tablets or laptops. However, the auditor must be able to interview key personnel in the absence of their management team.
Although Thin Metal Parts is considered an essential business that manufacture parts for the medical, aerospace and defense industries, most of the non-manufacturing personnel are working remotely as part of the Covid-19 response plan, including quality assurance. Thin Metal Parts is a small company, so all personnel have QMS responsibilities, even when the quality assurance department is working remotely. These circumstances have tested the company's employees' ability to work remotely and effectively.
Running operations remotely
At Thin Metal Parts, we have a continuous improvement plan for our electroforming manufacturing process. Although we successfully manufacture products through this process, we are always trying to improve yield, efficiency, etc. Due to quarantine requirements, only 50 per cent of employees can work in the facility at one time. Consequently, the priority is to fulfil customer orders with the established processes and table the improvement plan until things get back to normal.
For the most part, things have run smoothly at the company. We have been utilising our intranet and Dropbox to share files, and we are also using Microsoft Teams and Zoom for video conferencing. When there are necessary document revisions, changes have been handwritten on the uncontrolled document, scanned and saved in a shared file location. In addition to these processes, the company has been using Smartsheet to track, report and communicate process and customer issues, as well as calibration and training.
Although these systems have worked for Thin Metal Parts, there have been some challenges along the way. Some of the company's staff, for example, have experienced difficulty when they've tried to install apps and software due to admin permissions/restrictions. And because staff are working remotely, it is not as easy or quick to resolve the issue. Working remotely has also caused delays to activities and requests due to waiting for phone calls and emails.
Remote auditing will only work if auditors feel comfortable and capable to conduct them. Results of the recent CQI and IRCA Covid-19 survey showed that some auditors feel anxious about remote auditing. In response to this, the CQI and IRCA are planning webinars to address these challenges.
Although remote auditing is not appropriate in all instances, it is worth exploring for those audit activities that do not require in-person contact.
Remote auditing is increasing in use, so developing and refining skills in remote auditing is a smart move for auditors during and after the coronavirus pandemic
For more information on CQI's webinars and to register your attendance, go to: quality.org/events-calendar