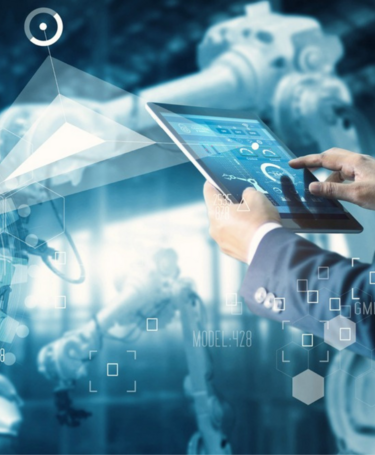 Quality 4.0 research project background 
The world is experiencing a transformation in the way businesses, organisations and governments operate
It is largely being enabled and driven by a revolution in the use of technologies such as digital transformation, artificial intelligence, machine learning, and robotics which is often but not always associated with the industry 4.0 age. The principles, practices, and tools of quality management have proven to be of value over hundreds of years, but digitalisation and the highly connected nature of global systems means that organisations now operate in a complex and tightly coupled environment.
Tight coupling is being increased by these technologies, and business models will continue to change dramatically over the next three to five years. Business leaders will need to be focused on aggressively seeking out opportunities to innovate within rapidly changing environments and increasing risks. If what has been called Quality 4.0 (Q4.0) is to be part of the solution, it needs to be properly understood, defined and developed to play a key role in helping organisations manage during this period of change. It is the CQI's belief that, to date, this definition and understanding has not been adequately developed.
The CQI has therefore commissioned the Oakland Institute and Leeds University Business School (OI) to develop a working definition of Q4.0. Once properly defined and understood, Q4.0 will help the profession fulfill its governance and assurance responsibilities, and a shared working definition will enable the profession to advise organisations regarding anticipation and measurement of risk. Particularly around big data, using, for example, data governance, engineering, and analytics. Identifying the critical elements of Q4.0 will help create the capacity for the profession to focus on the most relevant and impactful risks to organisations.
The OI research team is led by John Oakland, Chairman of the Oakland Group, Head of its Research and Education Division, and Emeritus Professor of Business Excellence & Quality Management at Leeds University Business School. John will be supported by Chee Yew Wong, Professor of Supply Chain Management at Leeds University Business School; Ian McCabe, Fellow of the Chartered Quality Institute (FCQI) & Chartered Quality Professional; and Dr Katey Twyford, Research Associate at the Oakland Institute.
Read more about the launch of this project in our News Section.