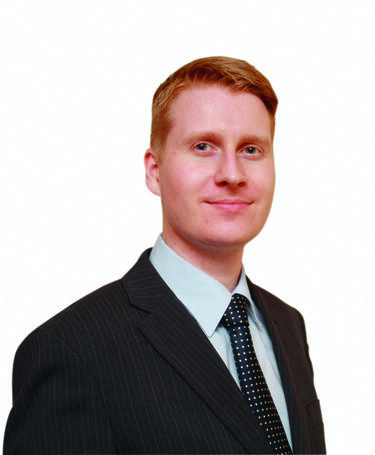 ​Member case study: how CPD helped me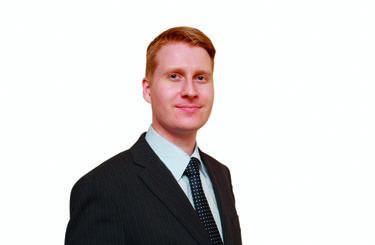 Published: 9 Aug 2016
Paul Naysmith, FCQI CQP, reveals how carefully targeted CPD activities helped him gain Fellowship of the CQI.
My name is Paul Naysmith and I'm a Chartered Quality Professional and a Fellow of the CQI. I work in the medical devices industry helping organisations achieve high levels of excellence.
My continuing professional development (CPD) has always been important to me and in the course of learning and gaining new experiences, I've managed to make the transition from a CQI Member to a Fellow – the highest membership grade. But please don't be put off by the weighty title, becoming a Fellow isn't as daunting as it seems.
Deciding to make the transition to Fellow didn't change my view of what I needed to do in practice as a quality professional – it only heightened my beliefs.
I am a strong advocate and promoter of quality and I felt achieving Fellowship was a way of getting my contribution to the field professionally recognised.
The structured requirements of the CQI's membership grades helped me take my first steps on the path of improvement and little did I know that it would take me around the world, with invites to conferences such as the Hexagon Metrology conference in Las Vegas, which have allowed me to have a voice on the international quality stage.
I've had great luck as a result of these opportunities and now I want to support others on their improvement journey. I wanted to share the wide range of CPD activities I've undertaken and how they helped me progress from a Member to a Fellow. This is how I did it:
I was inspired – my 'aha' moment didn't happen until I was introduced to the works of Quality Guru, W. Edwards Deming. At the time, I was a young, aspiring quality engineer at a large aerospace engineering company and my employer was encouraging my professional development by making me join the CQI (known then as the IQA).

I learned Deming's theory of seeking knowledge to improve a system and ever since I've been on a quest to continually gain, as well as share, quality knowledge. Learning about others who have been successful in the field provided me with a solid framework for my planning and undertaking of CPD. It also helped me see what I could achieve.

I spread my career wings – in the past 20 years I've worked for a range of employers and they've each helped develop my skills. Attaining qualifications is a wonderful way to undertake CPD and I've been privileged to go on many superb courses, including Lean Six Sigma Black Belt training and IRCA Certified Lead Auditor Training.

Qualifications help you maintain and develop your skills so your knowledge on the job is as up-to-date as possible.

I made plans – setting learning goals and dates of when to achieve them is crucial if you're thinking of progressing. After reviewing the application form for Fellow, I set out a long-term plan (which was more of a gap analysis) of the skills and competences I needed to develop.

The big question was how could I raise my prominence and involvement with the CQI? I achieved this by being more involved with the Institute – by contributing to its monthly magazine, Quality World, and being more active at my local CQI branch.

I networked with my peers – I had always enjoyed participating in branch meetings as an attendee but I never realised that I could play a much bigger role. In 2010 the CQI North of Scotland branch was looking for a branch secretary and I saw this as my opportunity to undertake more CPD.

During this time I set-up social media for the branch (Facebook, LinkedIn etc), made videos for YouTube and established a branch newsletter for members. As a result of these activities the branch's attendance nearly doubled and we had some really successful sessions that year. This year the branch promoted me to Vice Chair.

I contributed to Quality World magazine – I became a book reviewer. I would get a brand new quality-themed book to learn from and would then share my thoughts with my peers in my magazine review.

I remember reading one book, which was all about Lean, and thinking it was abysmal. I was moaning to my wife about it when she challenged me – she asked if I could write something better. That afternoon I produced three articles on quality and business management.

A few weeks later these articles were picked up by some top publications and were really well received. Undertaking these articles took me on a completely unplanned journey as a quality writer.
Member only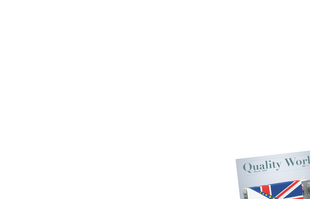 This article is free to access for a limited time only. Only CQI and IRCA members receive access to all content.
Find a CPD course
Develop your quality skills and knowledge with an approved CPD course.
Find your membership grade
Take this short quiz to find out which CQI membership grade is right for you