Breaking down language barriers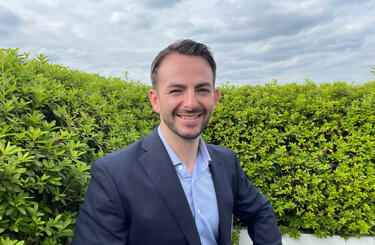 Published: 3 Oct 2022
Quality Engineer Benjamin Clifford, who works for DISCO Corporation in Japan, was a finalist in the Emerging Talent category at this year's CQI International Quality Awards. Here, he explains his journey into auditing, and how a multi-lingual auditing programme is improving standards in his organisation.
Quality pioneers like Dr W Edwards Deming and Dr Joseph M Juran identified that, for quality activities to be truly effective, the full participation of employees is required. However, employees can only participate if an organisation establishes processes that encourage participation and removes obstacles that prevent it. The most common obstacle found in quality management was communication.
Communication problems can be categorised into what I have termed 'the four misses of information exchange':
Miscommunication: failure to adequately communicate information.
Misunderstanding: failure to understand information correctly.
Misinformation: information for which the accuracy has not been verified.
Misrepresentation: intentionally providing false or misleading information.
These factors cause the majority of quality escapes and hinder the participation of employees in quality activities. In my daily interactions with customers, employees in our overseas affiliate offices and my colleagues here in Japan, I actively work to eliminate these factors and improve communication throughout our quality management system. My biggest success in this has been the 'multi-lingualisation' of our audit programme.
Journey into auditing
DISCO Corporation, founded in 1937, is a Japanese manufacturer of precision-processing equipment and tools for fabricating semiconductors. Our products account for approximately 80% of the global market, with more than 50 offices and 6,000 employees in 15 countries. Since joining the quality assurance department in 2017, my goal has been to improve communication throughout our quality management system.
Specialising in Japanese and linguistics, I first joined the company in 2015 as a translator/interpreter. Acting as an intermediary for many of the company's communications, I quickly realised the impact communication has on quality activities. This became most apparent when interpreting for the internal quality audit of an overseas office.
With every question and answer requiring interpretation, conversation took twice as long, and much of the auditors' intent in their questions was lost because neither the interpreter (myself) nor the auditees had any understanding of the quality jargon or the concepts behind the questions. I walked away from the audit thinking how much smoother it would be if I could conduct the audit. So, when a position opened in our quality assurance department, I seized the opportunity.
With the goal of becoming a lead auditor, I spent the next year devouring quality-related learning resources. At my own expense, I purchased and imported 'Juran's Quality Handbook' (an investment that has paid for itself, tenfold). I had to jump through a number of hoops, passing many internal tests on ISO 9001 and how to conduct audits, all in Japanese.
"Five years ago, I never saw myself working in quality. Now, I cannot imagine myself doing anything else."
The company's auditor training programme is notoriously tough, but was more so in my case. The company recognised the need for an English-speaking auditor, but also acknowledged the risks this posed. With the language barrier, they were restricted in verifying the accuracy and appropriateness of my audit observations and needed to ensure that I fully understood the concepts in ISO 9001 and ISO 19011, and that I had the necessary competency and communication skills. However, despite the increased difficulty, I completed the lead auditor training quicker than any employee to date and, if anything, the added challenges have made me a better auditor.
In the year I became a lead auditor and made the audit programme multilingual (without the need for interpreters), the number of non-conformities identified in overseas offices increased by 39%. With an English-speaking auditor who has thorough knowledge of the ISO 9001 standards, we can now conduct more effective audits that identify underlying risks in the operations of our overseas offices.
Furthermore, the overseas offices now actively participate in internal audits. Because of the inefficiency of past audits, which required constant interpretation to communicate, overseas offices often viewed the audits as a waste of time. However, with the language barrier removed, they now feel they are being "properly listened to". They actively participate in audits, viewing them as a means to identify aspects in their operations that can be further improved – ultimately creating a self-sustaining improvement cycle.
Recognising quality
I was honoured to be selected as a finalist for the Emerging Talent category in the '2022 International Quality Awards'. Working in the quality assurance department of a company in a different country has not been without its challenges, and I am truly grateful to have my efforts recognised.
To anyone considering it, I highly recommend undergoing quality auditor training – as well as purchasing a copy of 'Juran's 'Quality Handbook'. Gaining a thorough knowledge of the ISO 9001 standards has not just made me a competent auditor, it has helped me improve all aspects of my work. My entire approach to work now incorporates a 'big picture' process, while analysing the underlying risks and making decisions based on objective evidence.
Five years ago, I never saw myself working in quality. Now, I cannot imagine myself doing anything else.
The International Quality Awards 2023
Applications are now open for the International Quality Awards (IQA) 2023. The awards celebrate the achievements of exceptional quality professionals and auditors across the globe.
Find a quality course
Search our database of global training partners for a certified quality training course in a location near you.
How and why to apply webinar recording
Listen to Chief Judge, Estelle Clark to learn more about the awards application process and get top tips on what makes an entry successful.