Managing process performance
Course code
Duration
Category
Type
Level
This course provides practical skills development in the management of process operation and delegates will develop the capability of leading teams in the development of management processes and performance measures that indicate the effectiveness of operational processes.
Who is it for?
This course is designed for those who are practising in quality and aspire towards middle management.
Indicative course content
Introduction to process management and the relationship between standardisation, performance management and continual improvement
Roles in process management:

Process management roles
Teams
Behaviours for effective process and performance management

Management techniques and tools to embed standardisation:

Managing documentation. Construction and use of SOPs, SPLs, visual aids and workplace organisation (5S)
Managing risk. Construction and use of risk matrix and mistake proofing
Managing skills and resources. Skills and competency matrix

Identification of key measures of process performance:

Voice of the customer. Definitions and use of focus groups, face-to-face interviews, questionnaires, interviews and observation
Types of data: qualitative, categorical, ordinal, discrete (or attributes), continuous (or variables) and the benefits/drawbacks of each
Sampling methods: random, systematic and stratified
Selecting key measures. Construction and use of CTQ Trees, requirements matrices, operational definition and link to the system level measures of performance against customer and stakeholder requirements
Defining and analysing the measurement process. Performance of the measurement process with respect to bias, linearity, stability (variation), repeatability and reproducibility

Use of the following tools for displaying/analysing data:

Check sheets and data collection forms
Run charts
Control charts
Histograms
Capability analysis

Management techniques and tools to monitor performance:

Construction and use of visual management boards, description of associated management processes and tiered accountability
Process confirmation

Management techniques and tools to improve performance:

Visual management for action planning and execution
Visual management to monitor corrective actions
Process review
Role of audit
Benchmarking
This course includes a one-hour multiple choice examination.
Find this course
Search our database of global Approved Training Partners to find this course in a location near you.
Click on the links below to view the related courses at foundation and professional level.
Are you a training provider interested in running this course? Contact us for a course specification.
Register your interest in CQI and IRCA Certified Training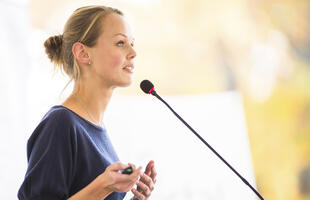 Register your interest and when new auditing and quality courses become available via our Approved Training Partners, we'll let you know.
Find this course
Search our database of global Approved Training Partners for this course in a location near you.