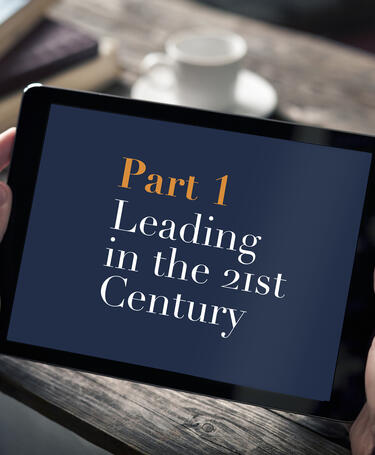 Leading Quality in the 21st Century (ebook)
Published: 1 Sep 2014
A collection of six articles commissioned by the CQI from experts at Oakland Consulting looks at the new challenges facing the quality profession.
'Leading Quality in the 21st Century' provides readers with the insights and tools to tackle the emerging challenges facing the quality profession. Seasoned experts introduce a raft of practical methods and ideas to help you improve both your personal influence and the positive results you bring to organisations.
Readers will learn how to understand quality in a changing landscape, take a holistic view of quality, speak the language of the board, implement meaningful change and develop yourself to face the future.
Read the ebook
The book includes the following topics:
1. The changing landscape
It's time to redefine quality. Learn how to meet changing stakeholder needs by helping organisations to evolve, while protecting reputation. By John Oakland and Mike Turner.
2. The new rules of the game
Today's quality professionals need to take a holistic view if they are to help their organisations achieve real, sustained improvements. By Niall Cleary and Rod Scott.
3. Talking the language of the board
Discover the power of an effective performance measurement framework and how you can help employees across the business to engage in practical improvement. By Richard Corderoy and Robert Oakland.
4. Fantastic Four
Improve your people skills and make quality part of your organisation's DNA through the four Cs: Clarity, Communications, Capability and Commitment. By Niall Cleary and Paul Slater.
5. Helping change take root
Helping you to prepare for and implement change using the Figure of 8 model - a research-based framework for bringing about meaningful change. By Paul Slater and Andy Crossley.
6. The future face of the quality profession
Embrace the opportunities open to the quality professionals of the future by structuring your personal development and focusing your time and energy on the right areas. By John Oakland and Mike Turner.