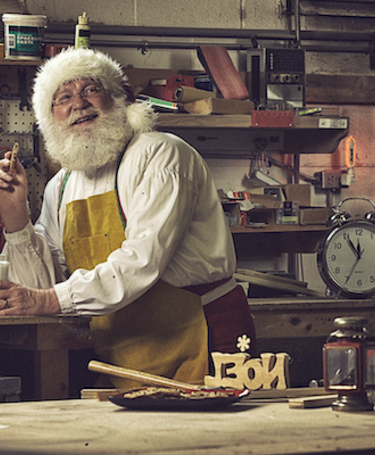 Auditing Santa's Workshop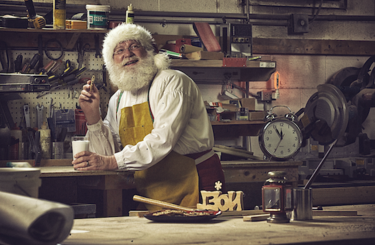 Published: 15 Dec 2020
With Christmas soon approaching, Hussain Ali, CQP MCQI, Quality Manager at Jacobs Engineering, explains how an audit at Santa's Workshop taught him how to deliver more efficient audits during and after the festive season.
Last year, I was invited to Santa's workshop to perform a quality audit on his whole organisation. During this audit, I got to see how Mr Clause, and his appointed Quality Manager (Elf) Mr Bushy Evergreen, maintained quality across the whole operation to ensure total customer satisfaction.
Mr Evergreen, who used to be the chief engineer prior to taking the quality manager role in 2015, was very proud to share the businesses' KPIs for the last two years, which showed 100 per cent customer satisfaction and zero defects of the 1.9 billion toys that were delivered in 2019.
Every single toy manufactured at the workshop is made to order, where Mr Clause receives letters from children all over the world, with requests ranging from a Paw Patrol pup to a Princess Elsa doll. Every letter is read by the Mr Clause's customer service team, who would then transfer the request into the bespoke order management system. Santa Clause understands that the customer is the one that defines the quality, which is why he introduced a 'cookie-based' customer feedback system, where customers can provide their feedback with cookies and milk – the more cookies that are left for Santa (with five being the highest), the more satisfied they are.
Santa's Head Elf, Mrs Clause, manages the whole project from the first of January to Christmas Day. She's responsible for closely tracking the project's progress. She is also in charge of what products end up on the production lines each day.
KPIs and quality objectives
The different departments, which include: toys, bikes, scooters, fashion, dolls, electronics and Lego, are each managed by a head elf. The head elves are responsible for what comes out of their respective departments. As most of them never interact with the external customer, their focus is the internal customers, which mean the head elf's main job is to ensure that their internal customers are satisfied with their department output. KPIs are set for each department, which are linked to the workshop's quality objectives, so that they are aligned with the overall objective of ensuring customer satisfaction.
It's not surprising to hear that producing a quality product is of the utmost importance to Santa, which is why his workshop quality control process comprises of a mixture of statistical process control (for mass produced toys) and 100 per cent inspection for bespoke toys. Failed products are handled quickly and efficiently, and a nonconformance report (NCR) is raised immediately so that Mr Evergreen and his team of quality engineers can conduct an investigation to find out the root cause and make sure that a corrective action is implemented to stop the failure from re-occurring.
Change management
Santa Clause has weekly quality progress meetings with Mrs Clause and Mr Evergreen. They also review the latest naughty or nice list on the document management system to decide if there are any changes that are required for the production process. Mr Evergreen told me that he believes change management is an essential part of creating a quality culture at the workshop, because it helps the Elves "to understand, commit to a quality culture, accept that changes are needed, and embrace changes in their current environment". He says that changes are and should be identified early on and reviewed for potential risks and benefits, before deciding on the best approach to introduce the change.
In addition to this, the workshop has an extensive design review process, which was introduced in 2014, after the issues with the flurry of late requests for an Elsa doll in 2013 caused havoc with the production line just before Christmas eve, which meant that the demands were not met and it led to many children waking up to a monster doll under the tree instead of the Elsa doll they had asked for.
Santa Clause was keen to tell me that he is in constant communication with every elf in his workshop. He believes that if the elves have a good understanding of the objectives, this will lead to increased productivity and help the elves to achieve them. Involvement in continual improvement activities are also encouraged, because Santa said that it enhances personal development and the elves' satisfaction, and therefore the quality of the products.
Santa believes that it's important to reward his elves with well-deserved breaks because it builds loyalty and ensures staff retention. Everyone gets a five-day break after the last delivery as a thank you for 360 days of hard work. Every elf is encouraged to spend time with their friends and family.
So what about this year and how will Santa and his team deal with the pandemic? I contacted Santa last week to ask this question and if Covid-19 will affect his operation as we approach Christmas. He was adamant that the show will go on as usual, as the North Pole has completely closed its borders since last Christmas. Every incoming letter has been sanitised to ensure that there is no contamination, and the elves are tested regularly as a precaution. Santa and his reindeers will all be wearing masks when they deliver the toys, and he is confident that every child (who is on the nice list) will get their toy on time.
Lessons learned
On a personal level, I learned a lot from this audit; most importantly that preparation from both the auditor and the auditee is extremely important for a successful audit. The auditee needs to understand their quality management system (QMS) and their role within it and be prepared to provide the required evidence to the auditor. Openness and honesty between the auditee and the auditor are crucial in order to maximise the benefits from the audit, and to find out how effective the QMS and its processes are working. As a mandatory rule, audits should be carried out at appropriate times during the project or production lifecycle to minimise disturbance to the workers, and to ensure that any corrective actions are implemented in good time.
If you're interested in writing or submitting an article to the CQI's Knowledge Hub, email the Content Team at: [email protected]