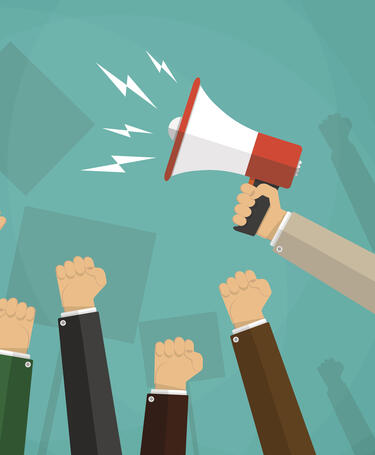 How I'm engaging 1,000 employees in ISO 9001:2015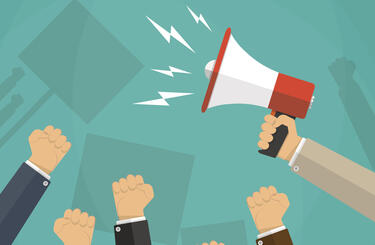 Published: 30 Jun 2017
Kelsey Hopkinson, group environmental compliance manager at Places for People, explains how her organisation is transitioning to the revised standard for quality management systems.
I've worked in quality for the past seven years. I started out in environmental sustainability and expanded into quality, energy and information security management systems.
I work right across the Places for People portfolio – a diverse spread of business activities ranging from administration to construction and property maintenance.
I'm transitioning to ISO 9001:2015 because it's as an opportunity to really understand our individual businesses, their context and how we can improve processes.
A big part of my job is looking for ways to strengthen and improve business processes and working closely with procurement to work out how we can influence our supply chain.
The biggest challenge has been to ensure our 1,000-plus staff are engaged in the transition process and fully understand why we are doing this. We need to tailor the key messages to ensure that they are meaningful to them and their roles.
I'd be doing our organisation a disservice if I didn't keep abreast of the changes to ISO 9001 and make sure I upskill to support them through the change
We are holding 'transition sessions' with top management to address context and strategy, which then branch out into briefing sessions and Q&A sessions through every level of management until we reach the frontline staff.
Quality management has the ability to change the way people communicate, breaking down the barriers and really starting to dig deep into what quality means for them.
I'd be doing our organisation a disservice if I didn't keep abreast of the changes to ISO 9001 and make sure I upskill to support them through the change. The IRCA transition training put me in a room with like-minded professionals who all shared their knowledge and expertise.
IRCA Certified Transition Training has given me opportunities to expand ISO standards across the organisation and now I have at least three other business areas requesting my help in implementing a QMS over the coming months.
Now, I have more confidence when speaking with top management about strategy and context and embedding their QMS fully into the core of business processes.
Don't leave transitioning until the last minute – to truly embrace the new standard you need to be prepared. Speak to the right people, understand your audience and ask the right questions. Most importantly, don't be afraid of the new standard, if anything it has given you more control to drive quality through all levels of the organisation.
Transition Training
Take the gold standard of transition training and gain practical knowledge and skills for implementing ISO 9001:2015 and ISO 14001:2015.
Member only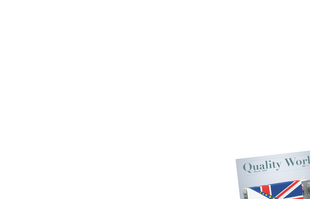 This article is free to access for a limited time only. Only CQI and IRCA members receive access to all content.
Transition training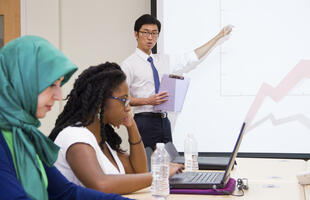 Update your knowledge and skills on the revised ISO 9001 and 14001 standards by 1 September 2018. Search our practitioner courses for transition training.
Find a course
Search our database of global providers for an IRCA transition training course near you.