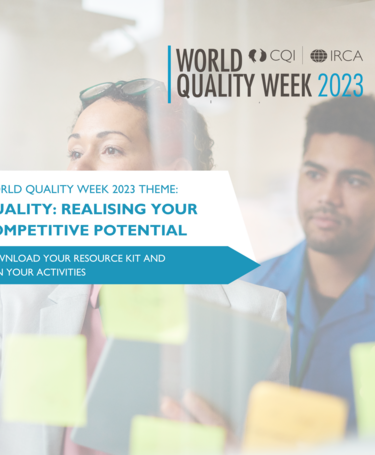 World Quality Week 2023 resources
World Quality Week 2023 is your opportunity to celebrate your quality achievements, and realising your competitive potential. 
Theme: Quality: realising your competitive potential
Celebrate World Quality Week 2023 by accessing the #WorldQualityWeek resources available to showcase and acknowledge the exceptional work you do every day.
You can demonstrate your support by downloading the supporter logo, promoting it on various social media platforms, and organising events to raise awareness. Let your voice be heard and join the global movement to recognise and celebrate quality workmanship.
WQW resources
Downloadable resources